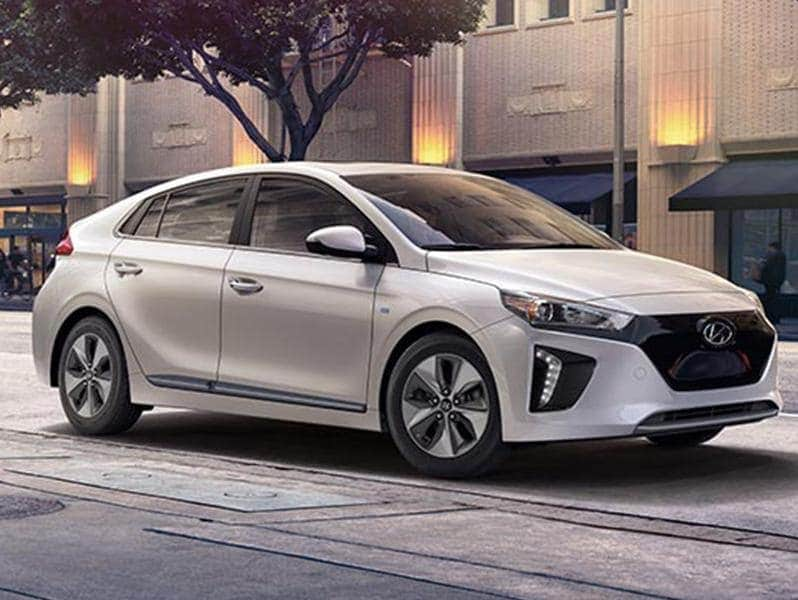 Uber Drivers Deserve The Ioniq
US News reports that of the top nine cars for Uber drivers, three are hybrids. People who drive thousands of miles for their jobs sure spend a lot on gas. With the price of gas creeping up again, a hybrid car makes great sense. 
Why not save money at the pump by buying a Hyundai Ioniq?
The Ioniq is a high-mileage, low-priced hybrid, and we have financing tailored specifically to Uber drivers.
Why would you buy a Prius when you could drive an Ioniq? First of all, the Ioniq gets better gas mileage (isn't that the whole reason for driving a hybrid car in the first place?).
In addition, the Ioniq has more horsepower (139 hp vs. 121), and it offers a great ride, with good cornering and acceleration. It's certainly a better-looking model than the Toyota Prius.
Finally, there's a lot of room in front and back, and the cargo area is spacious, which is what a lot of Lyft and Uber users demand. The rear seats fold down for even more storage space.
We also offer a 10-year warranty, and if the hybrid battery ever gives you trouble, we'll replace it for free. Why buy a Japanese import when you can get a quality vehicle for $1,000 less?
We have the largest selection in the Pacific Northwest. So if you're an Uber driver looking for a great car, search our inventory of Ioniqs in Kirkland